Hey Cafe Racer fans
Well it seems that the cafe racer bug has gone Global once more and now people are starting to understand the fun building or creating a ride of their own can be.
For three decades i have built these machines and I never get bored of it.
I have made many friends along the way and now, at 46 years old, I still feel like a teenager as soon as I sling my legs over a Cafe racer and tear down the tarmac on it.
Here is my latest creation.
This was Just completed before Christmas 2008 and I have taken it to the International Motorcycle shows held by CYCLEWORLD magazine.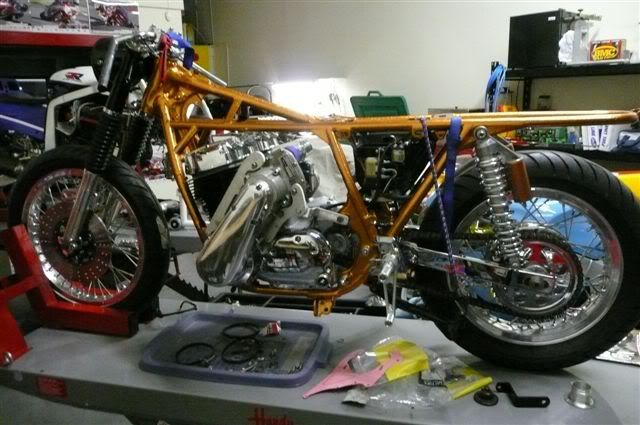 It took some working out but it sure did turn out well.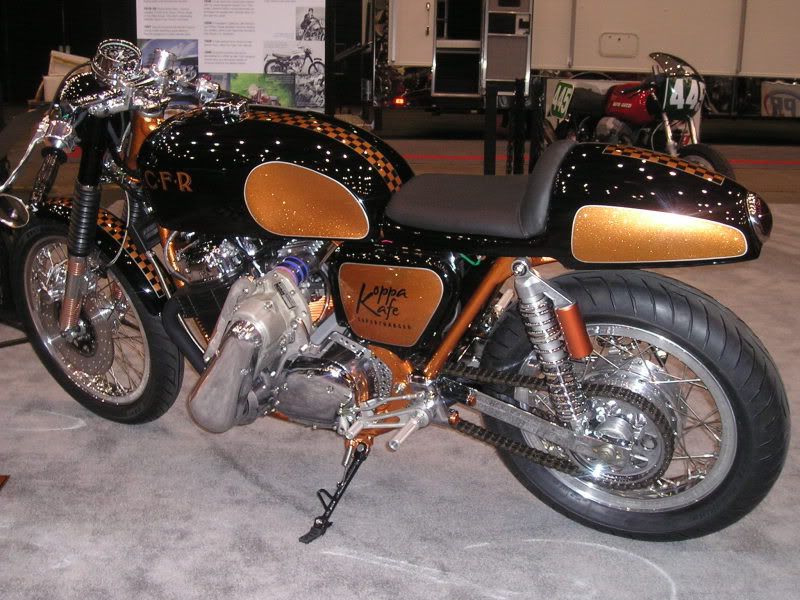 I put many hours of thought into this as I had actually built the bike in my head 30 years ago after george Barris KOPPA KART in HOT ROD magazine.
This time I wanted to try and capture that feel and add my twist to it.
But what Could I possibly do to make another of my Creations stand out?
Well, for a start I stretched the frame and added an extra 3 degree rake to the headstock, then to sustain alot of power torque from the motor, I gusseted the frame in 4 places by the engine cradle and also I extended the rear of the frame and built a loop for the rear seat to sit snug ontop of.
2 pounds of Copper flake were added to the paint and she glistens like a new pair of dentures.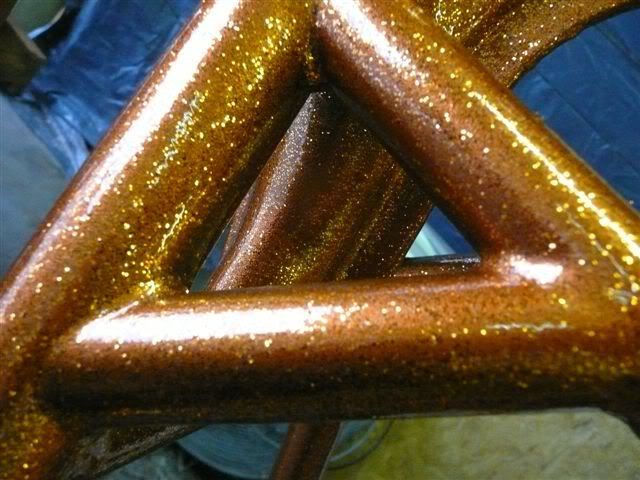 The Gas tank was an issue having to use 3 stock ones in order to get the curvater to how I wanted it with a 4 inch stretch, but to have the gas tank still have the stock petcock location and gas cap.
But it came out pretty good I must admit.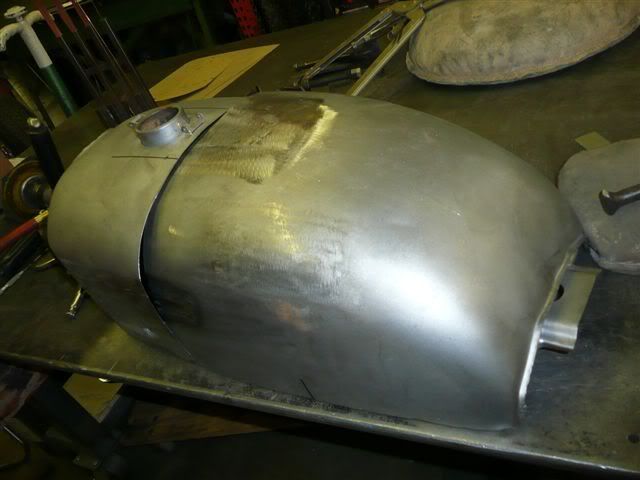 There is so many modifications on this ride, you have to really look at it. The Super charger, the ARD Magneto.
The Yoshimura exhaust are all rare items too.
I had to run a double chain and sprocket in order to have a safe drive train.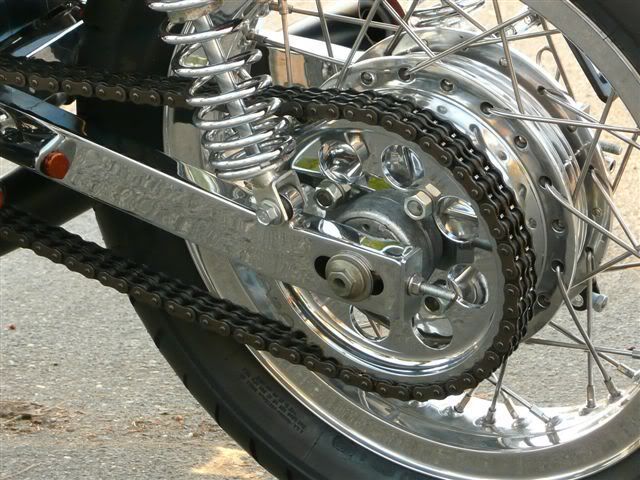 Looks the part too though.
The Motor is a K0 model and completly Blue-Printed and then ported and polished as well.
The frame is a K3 model.
I even Machined the front of the forks.
I am so stoked with the Supercharged Cafe Racer and will keep it as a show piece, but would love for it to go to a shop or Museum to be honest.
Hope you liked the pics?
I made my own speedo guage face too.
This has been a fun build and everyone seems to want to comment on it.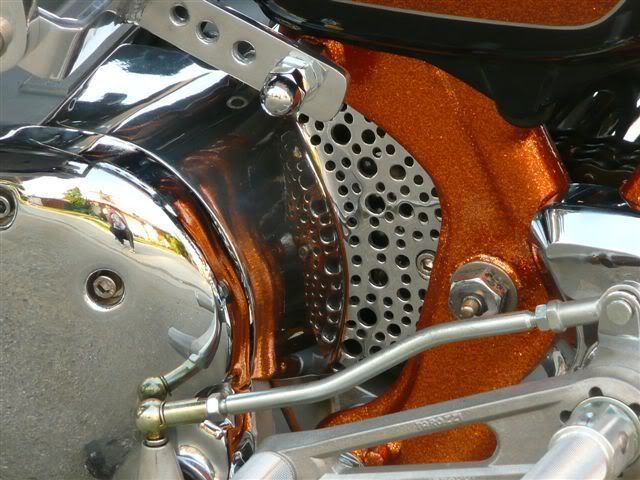 Thanks for looking, remember, keep it fun.
My main website WWW.CB750CAFE.COM shows you what I do all the time.
I will try and get to shows this year and meet some of you cool people. This year Parts Guru " Bear" from the infamous OLD BIKE BARN - is going to commision me to build a cafe Racer using his and my parts combined, we have been around this motorcycle industry about the same time and he is a great guy, too many wankers wanting to grab all the atention, but Bear is like me and enjoys all motorcycling and this year we shall have a Cafe Racer Machine with all the cool stuff on it that you can purchase from him at www.oldbikebarn.com
Thanks for checking the Blog, it's all kinda new to me this stuff but fun learning, especially as I only type with two fingers.
Peace and Grease
carpy